Every Smile Starts With An Initial Consultation!
Your initial consultation will give you the opportunity to meet our team, learn more about orthodontics, receive a complete initial exam, and find out which treatment options will best meet your needs. During your initial consultation, we will:
Examine your facial profile, your teeth, and your type of bite.
Review your orthodontic problem, recommend treatment options, and suggest appropriate timing of your treatment.
Discuss all financial information, insurance options and payment plans.
The examination appointment usually lasts 30 minutes and there is no charge for this appointment.
Orthodontic treatment is a specialty of dentistry focused on the diagnosis and treatment of dental and associated facial irregularities. Orthodontic problems must be diagnosed before treatment can begin. Certain problems can be a result of genetic and environmental factors. Orthodontic treatments are highly successful and with today's technology can offer more options than ever before.
 Dr. Gracie Sturdivant has extensive training in correcting all orthodontic irregularities. In addition to providing to providing braces, Dr. Sturdivant is an Invisalign and Invisalign Teen provider and can also straighten your teeth without braces.
The Only Specialized Orthodontic Practice In The Rio Grande Valley With A Woman's Touch.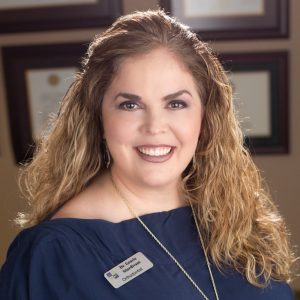 Dr. Gracie Sturdivant is the proud mother of two children and is passionate about creating healthy, beautiful smiles. Her and her dental team strive to provide a unique orthodontic experience for patients and families who care about receiving quality orthodontic treatment.
Undergraduate Degree BA Baylor University.
Doctorate in Dental Surgery Baylor College of Dentistry.
Certificate in Orthodontics and Dentofacial Orthopedics of The University of Rochester Medical Center, Eastman Dental Center.
Member of American Association of Orthodontists, American Dental Association, Texas Dental Association, Texas Association of Women Dentists, Specialist Society, and Craniofacial Team of South Texas.
Published Articles and Scientific Abstracts on TMJ and Neuropeptides.
Lecturer to Dentists, Dental Hygienist, and Dental Assistants.
Keynote Speaker for Distinguished Scholars Awards.
STATE BOARD CERTIFIED IN ORTHODONTICS
BOARD CERTIFIED BY THE AMERICAN BOARD OF ORTHODONTICS
DR. GRACIE AND HER TEAM ARE FLUENT IN SPANISH (HABLAMOS ESPAÑOL)
OPEN M-F (9AM-5PM) WITH SPECIAL SUMMER HOURS
WE FILE INSURANCE CLAIMS FOR YOU
AFFORDABLE PAYMENT PLANS, INCLUDING LITTLE OR NO DOWN PAYMENT, FOR QUALIFIED APPLICANTS. NO CREDIT NECESSARY
NO REFERRAL NEEDED TO SCHEDULE A FREE ORTHODONTIC CONSULTATION
Always here to provide great service.
STATE-OF-THE-ART FACILITY
We use LOW EXPOSURE X-RAYS, which reduces radiation exposure up to 90% compared to film x-rays, and completely eliminates the use of chemicals.
Our computer system allows us to be a paperless office.  We use a computerized finger print check-in, chair side documentation and office management. Patients can also receive both email and text appointment reminders.
We use the latest orthodontic technology to provide the most advanced, efficient and comfortable orthodontic treatment experience as possible.
All four of my children went to Rgv Orthodontics by Gracie Sturdivant. I am so proud of their beautiful smiles and so happy to refer Rgv Orthodontics to my friends and family. Gracie Sturdivant and her associates are class acts and I couldn't imagine anyone else caring for my children's orthodontics needs. Thank you Dr. Sturdivant!
My two kids love going to the dentist. All the ladies & office staff are very friendly. Dr. Sturdivant wonderful person. Thank you for explaining to my daughter about her habit putting her thumb in her mouth. It's going to be two years she stop putting her thumb in her mouth. Thank you Dr.Sturdivant & all the ladies for doing a good job.