Gracie Sturdivant DDS, PA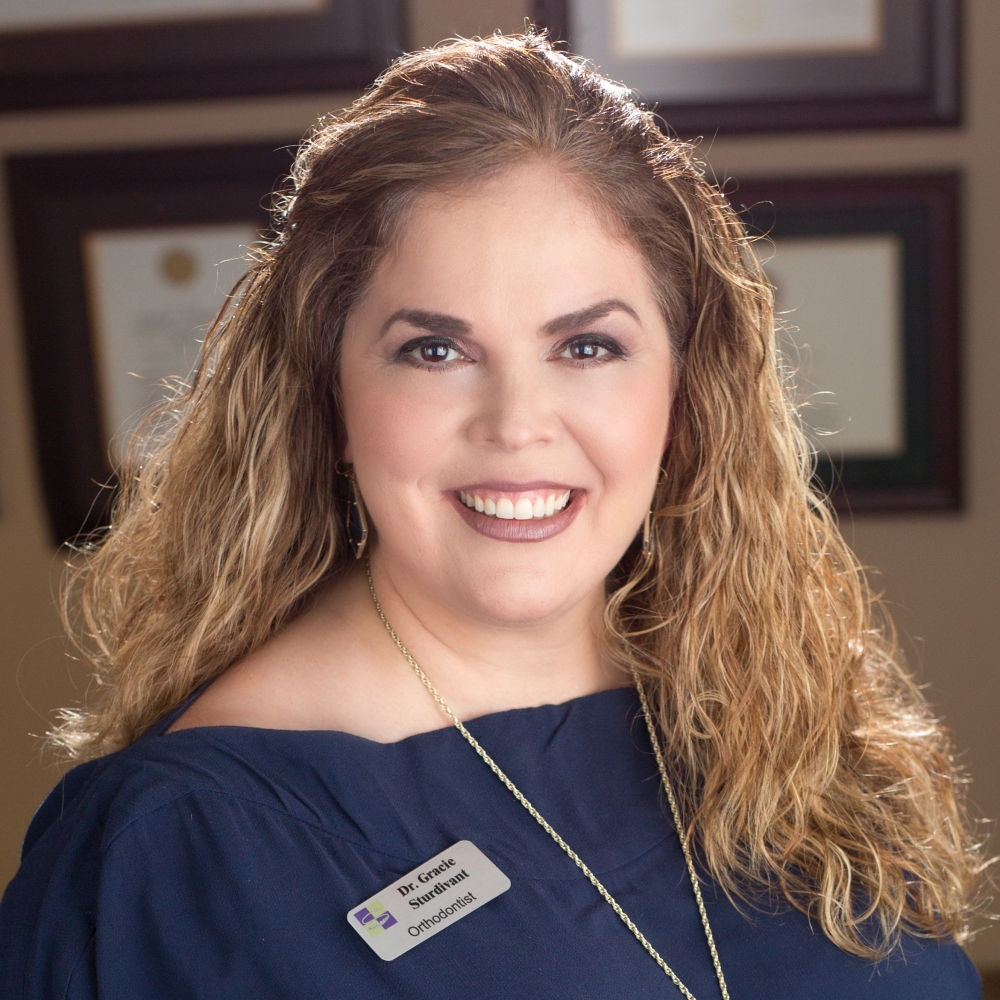 State Board Certified in Dentistry

Board Certified by the American Association of Orthodontics
The Only Specialized Orthodontic Practice in the Rio Grande Valley with a Woman's Touch.

 
Dr. Gracie Sturdivant is the proud mother of two children and is passionate about creating healthy, beautiful smiles. Her and her dental team strive to provide a unique orthodontic experience for patients and families who care about receiving quality orthodontic treatment.
More about Dr. Gracie
Undergraduate Degree BA Baylor University.
Doctorate in Dental Surgery Baylor College of Dentistry.
Certificate in Orthodontics and Dentofacial Orthopedics of The University of Rochester Medical Center, Eastman Dental Center.
Member of American Association of Orthodontists, American Dental Association, Texas Dental Association, Texas Association of Women Dentists, Specialist Society, and Craniofacial Team of South Texas.
Published Articles and Scientific Abstracts on TMJ and Neuropeptides.
Lecturer to Dentists, Dental Hygienist, and Dental Assistants.
Keynote Speaker for Distinguished Scholars Awards.
start the journey to a beautiful smile today
receive our information packet now